With around 46,000 CPA firms in the U.S., do you stand out from the competition in your community? If, in fact, your business has been status quo for a while, it may be time to consider how to grow your accounting firm to reach your full potential. But, how can you tell if you're ready to expand? And, if you are, how do you go about doing it?
Fortunately, there are several easy signs, steps, and a solution that can tell you everything you need to know to make sure your firm is living up to your dreams and satisfying your clients.
Signs, Steps, And One Solution For CPA Firm Growth
While it's not a math problem, this simple analysis of your firm's situation and capabilities is easy to solve. You'll want to start with the signs.
Are You Excited to Come to Work? If you answered, "Yes," when asked about being excited to come to work, wonderful! Then you might be open to new ideas. If you answered, "No," could it be possible you're stuck in a rut? Do you want or need new challenges? While the status quo is comfortable and you do a good job, it's not good to get complacent. What about your staff? Are they satisfied? A passion for numbers is a must for this business. It's time to put that passion back into your work.
How is Your Accounting Business? Are You Relevant to Your Clients' Needs? Is it the same old pattern: tax season in, tax season out? Do you hate that it's feast or famine, but you don't know what to do about it? Or, have clients left you because you don't offer more services they need? While your clients may want to stay loyal, they need to make practical decisions that are best for their business. It may require finding a firm that can handle more for them. Regardless, consistent business is best for stability and gives you a basis you can fall back on if you're thinking about expanding or scaling your business. When the revenue pool shrinks, it quickly becomes dangerously shallow if you're counting on fewer clients to bring in the same or more cash flow. If you've realized that you want to become more essential to your clients with additional services, it's time to figure out how to do it.
Have You Had to Turn Away Accounting Business Because You Didn't Offer Certain Services? Have your clients left because you don't offer more services? If so, you'll likely miss out on opportunities to grow your client base with new business as well. Also, remember, referrals are one of the best ways to bring on clients. Make sure that your clients have good feedback to share about you with their peers and connections. If you've seen any of these signs that you're ready to grow your CPA firm, you'll next want to take these two steps.
Now You Know the Signs: Let's Review the Steps Needed to Grow Your CPA Firm
Talk About Your Changing Goals for Your CPA FirmExplain your thoughts to your staff, family, and any partners to ensure their support or to see if they're on the same page. You want to make sure you're surrounded and supported by people who have the same goals. That may mean you will need to bring on new staff with experience in—or a willingness to learn about—the new ventures you'd like to explore. You should also take the time to talk to your clients about what they'd like to see. This is an invaluable step to make sure your actions get the results you want.
Determine Your Strategy for Firm Growth Although some of the discussions and planning in step one may take a while to formulate, there is one easy strategy that you can start immediately: outsource a task that could free up someone (like you or another employee) for different, more high-value work. At the same time, look for technological tools that let you introduce a service without tying up your staff. There is one affordable solution that provides these two-fold business benefits. With both freed-up staff for new roles and services and an easily implemented revenue stream, many accounting firms like yours are finding themselves ahead of the growth curve they've set themselves.
One Solid Solution for Your CPA Firm's Growth: Remote Books Online
At Remote Books Online, we specialize in positioning small businesses for success. We do that first and foremost by handling catch-up, part-time, and real-time bookkeeping, as well as payroll to help them get in control of their financial picture. Now, they're ready for tax time and have the knowledge and paperwork they need for any other financial situations that come up (such as applying for loans or purchasing equipment).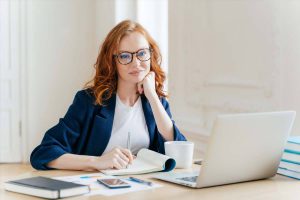 After all, knowledge is power. As our client, Earl Hubbard says, "Remote Books Online is Amazing! They are the best accounting firm in the industry for small businesses. I get excellent service at a great price and they are very responsive to my needs, even customizing my reports as needed for my banks. America's best-kept secret."
Earl is just one of the thousands of clients who receive the same courteous, professional service from our dedicated staff bookkeepers and accountants, all with four-year accounting degrees and often advanced or CPA designations. But, while outsourcing your bookkeeping is practically a no-brainer, we can do even more than simply free up a staff member (or yourself) from the constant reconciliation work.
White Label = Your New Service
We also white label our bookkeeping services so that you can offer them to your clients. All you have to do is add your business name, logo, and information to the software. We do the work, you get the business. It's that simple. And, the best part about this service is that it's automatic.
Once started, it'll take little cost or expense to keep active while providing revenue as you take your firm in a new direction. It's the perfect way to scale your business.
Just like with outsourced bookkeeping, you and your clients are assigned your own lead, dedicated bookkeeper to be your personal point of contact at all times. Your bookkeeper will import your bank account statements into your QuickBooks online, QuickBooks desktop, or Xero account—which, as you know, comprise the most accepted and respected accounting software in the world. Then, our state-of-the-art technology framework integrates major banks into our process, helping save you time and frustration with monthly downloads and information sharing.
All the data is protected with 256-bit SSL/TLS encryption, the same level of encryption you'll find with online banking. And, that's important when studies show that 43% of small businesses are victims of cyberattacks.
Grow Your CPA Firm For As Little As $95 A Month
Our affordable, flexible pricing for our bookkeeping solutions starts at $95 a month up to $399 a month, depending on your business needs, budget, and number of bank accounts. All plans include accounting software.
If you're ready to grow your firm, we're ready to help. Contact us so we can schedule a time to learn more about your accounting firm and your goals, and you can learn exactly how we can help you and your unique situation. We look forward to connecting very soon.