Online Bookkeeping Services for Small Businesses
Streamline your small business finances with Remote Books Online's expert online bookkeeping services. Accurate, remote, and hassle-free.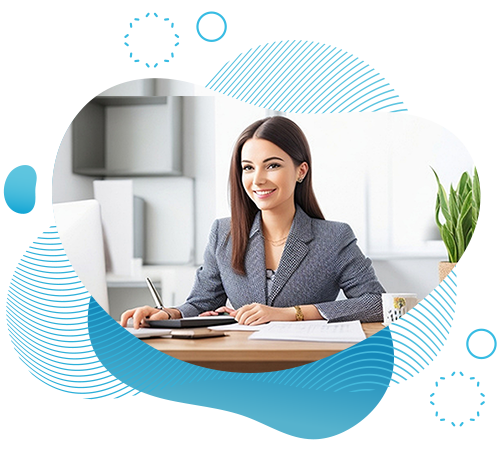 Welcome to the future of efficient and streamlined financial management for small businesses—introducing Remote Books Online, your trusted partner in comprehensive small business bookkeeping services. In today's fast-paced and digitally interconnected world, managing your company's financial records demands more than just traditional methods. That's where we come in. With Remote Books Online, we combine cutting-edge technology with expert financial expertise to offer you a seamless and remote solution tailored to your small business needs. Say goodbye to the complexities of traditional bookkeeping and embrace a new era of convenience, accuracy, and real-time financial insights. Join us as we revolutionize the way small businesses approach bookkeeping, making it easier than ever to focus on what you do best—growing your business.
Did you know 99.9% of all U.S. businesses are small businesses? Or that small businesses employ nearly half the country's private workforce?
In every imaginable sector of the economy—from medicine to manufacturing, from information technology to interior design, from haute cuisine to hair care—small businesses keep the American economic engine humming.
And bookkeeping services for small businesses from Remote Books Online help keep critical companies in all these fields and more strong.
We handle the ledger balancing and number crunching that owners and entrepreneurs like you don't have time for in your busy day.
Why is bookkeeping important for a small business?
Bookkeeping is crucial for small businesses for several reasons:
Financial Tracking: Bookkeeping helps you keep track of your business's financial transactions. It records all incoming and outgoing funds, providing a clear picture of your business's financial health. This is essential for making informed decisions, setting budgets, and planning for the future.

Compliance: Accurate bookkeeping is necessary to fulfill your legal and tax obligations. Properly organized financial records make it easier to prepare and file tax returns, ensuring you meet deadlines and avoid penalties.

Business Analysis: Bookkeeping provides the data needed for financial analysis. By monitoring expenses, revenues, and profits, you can identify trends, patterns, and areas that need improvement. This analysis helps you make informed decisions to optimize your business operations and increase profitability.

Budgeting and Forecasting: Well-maintained financial records allow you to create realistic budgets and forecasts. This helps you plan for upcoming expenses, investments, and growth strategies, as well as identify potential cash flow issues before they become problematic.

Investor and Lender Confidence: If you ever seek external funding from investors or lenders, having organized and accurate financial records demonstrates your business's credibility and stability. It reassures stakeholders that you're managing your finances responsibly.

Tracking Expenses: Small business owners often wear many hats and handle various expenses. Proper bookkeeping helps you track these expenses, making it easier to claim deductions and minimize taxable income. It also provides insights into areas where you might be overspending.

Informed Decision-Making: Bookkeeping provides the financial data needed to make informed decisions. Whether you're considering hiring new employees, purchasing equipment, or expanding your offerings, having up-to-date financial information helps you evaluate the feasibility and potential outcomes of these decisions.

Auditing and Due Diligence: In case of an audit or due diligence process, having well-maintained financial records makes the process smoother and less stressful. Auditors or potential buyers/investors can quickly review your financial history, increasing trust and reducing the likelihood of disputes.

Strategic Planning: Bookkeeping data helps you identify both strengths and weaknesses in your business. This information is essential for developing strategic plans to capitalize on opportunities and address challenges.

Legal Protection: Accurate financial records provide a record of your business's financial activities. This can be valuable in case of legal disputes or discrepancies with suppliers, customers, or employees.
In essence, bookkeeping provides the foundation for effective financial management in a small business. It allows you to understand your financial position, make informed decisions, meet legal requirements, and plan for the future. While bookkeeping might seem time-consuming, the benefits it brings far outweigh the effort required to maintain accurate records.
What accounting services does a small business need?
So your enterprise is never going to make the Forbes 500 list. You still need accurate and timely statements of your fiscal situation as much as any behemoth of the business world does.
You need your books reconciled on a regular basis, to ensure your company's cash flow is adequate to cover the costs of doing business.
You need zero-error statements of profit and loss, so you know whether your business is healthy and growing.
You need tax-ready financials that make filing with federal, state, and local authorities as painless as possible.
You may need full-service payroll processing to keep your staff's paychecks arriving dependably and your payroll taxes filed correctly and on time.
For small businesses, bookkeeping services aren't any less important than they are for bigger players.
If anything, having accurate financial information is arguably more urgent, because the daily decisions you make about purchasing, advertising, hiring, and so many other matters demand you know the state of your cash on hand and other assets at any given moment.
Even if you had the time to handle your own day-to-day bookkeeping (which you don't), do you have the training and confidence to make sure you'd get the numbers right when your bottom line is on the line?
What Our Bookkeepers Can Do for Your Small Business
When you turn to Remote Books Online as your bookkeeping and accounting solution, you'll get:
A team of highly qualified, expert bookkeepers certified in QuickBooks Pro and Xero, working under a lead accountant with a four-year accounting degree dedicated to your business.
A time-sensitive and secure turnaround of your financials, delivered to you when you need them every time—we can even catch up your books in seven days—and encrypted using 256-bit SSL/TLS encryption—the same standard used in online banking.
A bookkeeping plan that fits your budget, starting at as little as $95 a month—and your first month's on us.
Explore our online bookkeeping services for small business by clicking the links on this page, or find out how we can serve your business specifically by contacting us today. Call us at 1-800-583-0148 or email sales@remotebooksonline.com.
---
Bookkeeping Services Price List For Small Business
Choose from three affordable and flexible options. We work with you to customize bookkeeping solutions based on your specific business needs and budget. All of our plans come with a dedicated, certified bookkeeper.
Beginner
Tailored to suit Startups & Micro Businesses (includes accounting software subscription fee)

Intermediate
One checking account (includes accounting software subscription fee) – Unlimited Transactions
ENTERPRISE
Two to nine bank accounts – Unlimited Transactions ($175 to $350 includes accounting software subscription fee) OR Expenses up to 10k without any limitation on the number of accounts or transactions
---
Get Started with Remote Books Online Today
Try us for free!
Remote Books Online enters all transactions, makes all necessary journal entries, and reconciles one month of your books for free. We want you to experience and evaluate our bookkeeping service and process for yourself so we can start to build a long-term relationship with you.

Speak with an agent at (800) 583-0148 to get a quote and set up an appointment with a Certified QuickBooks ProAdvisor to go over your books. Or click below. We look forward to speaking to you.
Check bookkeeping off your list
When you take bookkeeping off your plate, you've got more time to focus on your business.
You'll no longer have late nights of data entry and other tedious and frustrating bookkeeping work.
You won't need to spend time and money training employees on bookkeeping.
Your books are always current and accurate.
You have more time available to focus on your business.

Here's What People Say About Our Online Bookkeeping Services
Giving our clients the financial support they need to succeed in their business is our only business.
Get Your First Month of Bookkeeping Services for FREE!