Choosing Bookkeeping Services for Your Small Business: What to Know
As a small business owner, you have several considerations to make when comparing bookkeeping services. Here are some factors that you should consider when you're looking for the best bookkeeping services for your needs.
Services Offered
When you're seeking the best bookkeeping solutions for your small business, knowing what kind of bookkeeping services are offered can help you narrow down where you need help managing finances.
If your business has simple bookkeeping needs, you can look for a bookkeeper that uses single-entry bookkeeping. If your bookkeeping needs are more complex, you can use double-entry bookkeeping. When you need a combination of remote and in-person bookkeeping, you can find a hybrid bookkeeping solution that works around your schedule.
Cost
If you want to focus on finding affordable bookkeeping services, you have to determine how much a bookkeeper will charge.
Will a bookkeeper charge hourly rates or a retainer? You can also find out if you can negotiate better rates for annual or monthly bookkeeping packages.
If you want to work with a bookkeeper virtually or on a part-time basis, you can select a bookkeeping service that can help you meet your needs at a more affordable price. However, when you need a full-time in-person bookkeeping service, you may have to consider a higher hourly rate or even a salary. For most small businesses or sole proprietorships, a reviewed and accredited online solution works just as well as hiring a traditional accountant.
It's important to find the most affordable rates that will best address your bookkeeping needs and not just the first offer from a bookkeeper that comes along. Take time to compare packages so that when you find a bookkeeper that will work for your budget, you can find relief that your financial records are in the right hands.
Technology
Just as your needs for small business bookkeeping services change as you grow, technology changes too. You'll want to hire a bookkeeping service that utilizes the latest technology and standards to accurately and safely keep track of your financial records.
When you're researching which bookkeeping services to use, make sure the company uses the latest software like Quickbooks or Xero. Whether a bookkeeping service uses the most updated encryption technology is also important. You can find affordable, flexible ways to take care of your bookkeeping and payroll services without needing to compromise on security.
Accessibility
Just as technology makes bookkeeping services more current, it's also important to ensure your business records are organized. If you want your financial records to be accessible to a bookkeeper, you have to adjust your accessibility functions on your online financial records to make sure the bookkeeper can easily organize your financial statements.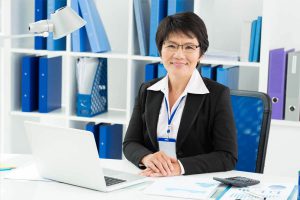 In addition to online access, you have to ensure your bookkeeper is easily accessible by email or phone. Better still is an easy-to-use client portal that makes looking through your records more transparent and accessible for you. Since a bookkeeper handles day-to-day activities of your finances, you should investigate to see if they're easy to locate when you need them.
When you make your financial statements available to a bookkeeping service, the service can then organize your financial records in simple reports that make sense to you.
Track Record of Success
In addition to being accessible, you should select a business bookkeeping service that's successful. You can contact previous clients for referrals to determine how well a bookkeeping service has performed in the past. Check any online reviews to see whether prior clients were satisfied with their services. If a bookkeeping service has favorable reviews online from previous or current clients, you can be more certain that you're hiring the right people to entrust with your finances.
With careful research into your specific bookkeeping needs, you can find the best bookkeeping solution for your needs, freeing up more time for you to focus on growing your small business.
If you'd like to learn more or request a quote for bookkeeping services, you can contact Remote Books Online.