If you've been handling the books, have you ever wondered if you need a bookkeeper? It's easy to find out the answer with these five quick Reality Checks.
As a small business owner, you don't take your responsibilities lightly. It's your company, and you're involved in every aspect of it. This means you're probably doing as many jobs as possible to save money and to stay in control—even those tasks you may not have much experience with time to do.One specific responsibility could be causing you more harm than good when you do it yourself, and that is bookkeeping.
Your Small Business Bookkeeper Reality Check
See the potential impact you have on your time, budget, and finances when you handle the books yourself with these five reality checks:
1. Running Your Business Isn't Exactly What You Thought it Would Be
When you dreamed about running your own business, you probably didn't think there would be so much administrative work. It seems like it's all you do—when you really just want to be selling, or doing, or making.
Because of this, it's easy to procrastinate and put off bookkeeping. Or, you may end up spending more time on it when you do get around to it because it's not your area of expertise. It may also be that there's not enough time in the day to get to it. After all, there's a reason why many small business owners report they work more than 50 hours a week.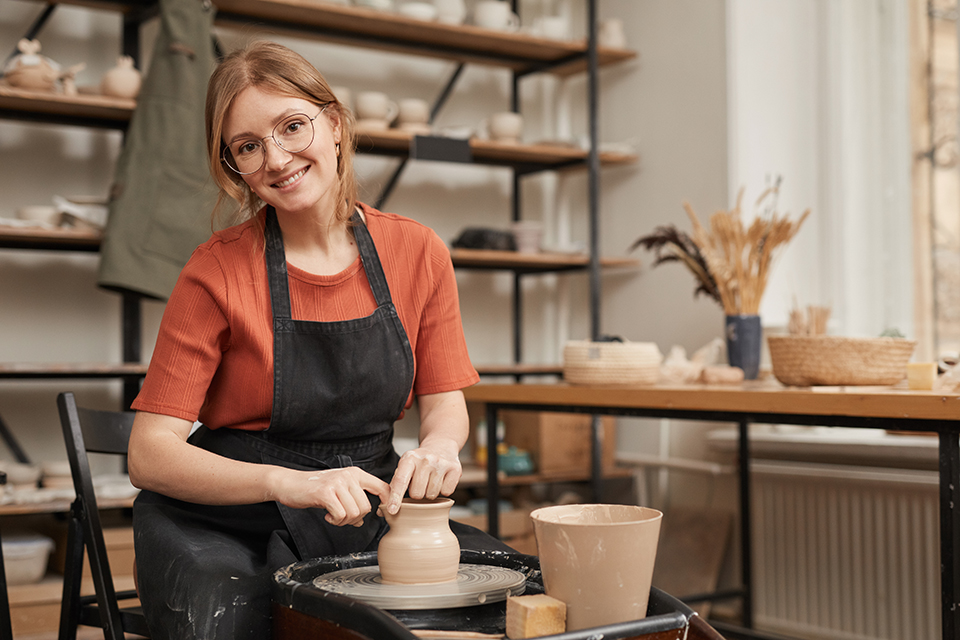 Whatever the reason, if a bookkeeper such as Remote Books Online takes care of those tasks you don't have time for, then you'll have more time and freedom to get back to business. Such tasks include:
Collecting and entering receipts and expenses in the general ledger
Handling payroll
Preparing financial statements
Getting ready for the tax accountant or consultant
And more…
Plus, you can relax knowing it's done correctly and efficiently.
2. We Have One Word: Math
You can love it, hate it, or be neutral, but there's no getting around the fact that bookkeeping isn't just a regular A + B = C type of formula. It's actually Assets = Equity + Liability. Figuring out debits and credits for a general ledger can be quite stressful for those who don't have bookkeeping knowledge, and that's just the start of what you need to do.
Next, consider:
Payroll
Accounts receivable
Accounts payable
Cash flow
Fixed and current assets
Fixed, variable, accrued, and operational expenses
And more!
All of these numbers and figures (listed above) can be overwhelming and frustrating. But, a bookkeeper such as those at Remote Books Online has a four-year accounting degree and organizes and handles your financial business information quickly and easily. They do the math, so you don't have to.
3. You Aren't Sure Of Your Cash Situation
If you don't have the financial information you can count on, it can be quite dangerous when it comes to your ability to stay in business. You truly have no idea if you're making a profit or running at a loss. In fact, statistics show that 82% of failed small businesses said cash flow problems contributed to their failure.
And, without having your financial information together, you're hindered when it comes to applying for loans such as the government's Paycheck Protection Program (PPP & PPP2) during the COVID-19 pandemic or making capital expenditures.
A bookkeeper like Remote Books Online will prepare this information for you so that you always know your financial situation and are ready for important decisions whenever they're needed.
4. You Find it Hard to Get Ready for Tax Time
If you don't have your financial information at hand, you'll be under a lot of pressure when it's time for your taxes. Also, are you sure your information is correct? The IRS recently reported that 40% of small businesses had incurred average penalties of $845 each year for late or incorrect filings or payments. Unfortunately, it's all too easy to make a mistake when there are so many facts and figures. And, it's tough to keep on top of ever-changing and complex regulations.
That's why it's wise to turn to a bookkeeper like Remote Books Online to help eliminate errors in your finances. It's our business to help your business be compliant and in the best financial position possible.
If you've recognized yourself or your situation in any of these "reality Checks," this fifth point won't be a surprise:
5. You Could Benefit From a Bookkeeper's Services
If your reality check tells you that you need a bookkeeper, the good news is that you don't have to go it alone anymore. But you probably have some questions about what's next:
Are bookkeepers hard to find and hire?
How would you get started with a bookkeeper?
Are bookkeepers expensive?
Remote Books Online is readily available anytime you need us— online—or by calling 1-800-583-0148. We provide a secure, easy online bookkeeping solution for thousands of small business owners like you. We relieve you of the many tasks involved and provide prompt financial solutions that can make all the difference to the state of your business.
When you join us, you are set up with a designated accountant lead who is assigned directly to you for all of your questions, comments, and tasks. We can help you with back bookkeeping, real-time bookkeeping, payroll, part-time, and full-time bookkeeping—all handled by Certified QuickBooks ProAdvisors and Xero Advisors. You get everything you need for peace of mind—and tax-ready financials!
As for the cost, services start as low as $95 a month. Our affordable monthly rates also include the accounting software subscription fee and automated, secure, monthly bank statement downloads. When you consider the average IRS penalties of $845 each year mentioned earlier, you'll be glad to know that it's not much more a year to keep yourself free from penalties. It's also a fraction of the cost of hiring a full-time bookkeeper for your staff.
Give Bookkeeping A Reality Check—For Free
When you sign up for a quote, we will reconcile one month's worth of books for you for free. It's our way of letting you try us out. And it will help reassure you that you made the right decision to contact us.
So, help make your business dreams a reality by checking with Remote Books Online. We'll give you back the time you need and want for your business, along with the financial tools businesses like yours depend on for savings success. Get your free quote today.