Entrepreneurs like you start small businesses for many reasons.
Many provide a practical service. Some invent a life-changing device. Others can monetize their hobbies or a particular skill. Still others want to be their own boss.
Despite the varied reasons they begin, most small businesses—82%—fail for the same reason: cash flow problems! It's a staggering statistic.
Poor sales aside, there's an easy solution: Use a bookkeeper.
What does a bookkeeper do to keep you from becoming one of the 82%? Read on to find out.
Knowledge is power. But if you're being honest with yourself, you may admit you don't have the knowledge you need to get a true financial picture of your business. Even if you do or did, you probably don't have time to devote to pulling it together.
A bookkeeper, however, has the knowledge and time to do the job right and get you the picture of your cash flow you need.
Duties of Bookkeeper
The answer's in their name. A bookkeeper keeps your books—the financial transactions that make up your business. A bookkeeper records all your transactions and reconciles all your accounts, usually every month, for an accurate report of where your business stands.
Bookkeepers track:
Money spent (expenditures)

Money received (receipts)

Bills to be paid (accounts payable)

Invoices (accounts receivable)

Payroll (and possibly some HR functions)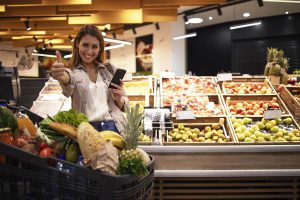 They enter this information as debits (costs) or credits (income) into the appropriate categories or accounts in such accounting software programs as Quicken to produce a general ledger. This process lets them check the data for accuracy and make reconciliations. Bookkeepers also match transaction details with your bank account, credit card, and other financial statements.
Next, bookkeepers use that information to develop reports, including:
Balance sheets

Income statements

Profit and Loss (P&L) statements
You must have this kind of information to get an accurate idea of your business's health and cash flow.
The bookkeeper also pulls this data together at tax time for your accountant, and may act as go-between between you and your accountant if your accountant requests more information. Bookkeepers' work gives them a deep understanding of your business's finances.
Responsibilities of bookkeeper do for a small business
When you see how many responsibilities and tasks a bookkeeper routinely handles, you can understand how their work can take a lot of time.
Although it's imperative to get your books done, many other tasks probably need your attention first when you're a small business owner. You might put off bookkeeping until it has to be done. When you do, your rush creates more stress and potential for errors. You also run the risk of not knowing the status of your cash flow, including any problems with it.
Small business owners frequently find themselves in this situation. They feel they need or should be expected to control all aspects of their business. Additionally, they may be concerned about bookkeeping costs. They think they'll save money by doing it themselves.
But many small businesses have discovered they can affordably outsource bookkeeping and free themselves up to concentrate on actually doing business instead! Consider further what bookkeepers can do for a small business and see if using an outside bookkeeper makes sense for you.
Remember that 82% business failure rate due to cash flow problems we mentioned earlier? As a business owner, not understanding your finances could compromise your business success, your personal life, and even your health.
One simple solution is to have a bookkeeper take over those routine financial recording tasks that are easy to put off and accumulate fast. At the very least, doing so should practically eliminate cash flow surprises.
When considering a bookkeeper, remember an outsourced bookkeeper offers a budget-friendly option that gets you what you need without breaking the bank.
At Remote Books Online, our bookkeeping services start as low as $95 a month, and are provided by certified QuickBooks Pro and Xero-Certified Advisors. Our affordable monthly rates also include the accounting software subscription fee and automated, secure monthly bank statement downloads.
To help you get to know us, we offer to enter all transactions, make necessary journal entries, and reconcile one month of your books for free to show you your bookkeeping is in good hands.
And if you're concerned or even embarrassed your books are behind, don't worry! Back or catch-up bookkeeping is one of our specialties.
Please don't hesitate to contact us at Remote Books Online today for a quote and take advantage of the free month offer we have waiting for you!