As a small business owner, your days are jam-packed, both from running your business and keeping things going.
Chances are, staying on top of your books isn't part of the jam. That's understandable. It happens to a lot of small business owners. No one else can run your business like you, so it's easy to put off bookkeeping when there's so much to do. That's why after-the-fact bookkeeping is a common occurrence. You'll get it done when it needs to be done. Hopefully, by tax time.
It may not be pretty or fun, and it's probably stressful. But, there is another unpleasant side effect to after-the-fact bookkeeping: you don't have an accurate picture of your business's financial health.
A recent survey shows that 82% of businesses that failed laid the blame on cash flow. Not knowing your cash flow can keep you from being confident about your performance, stop your planning, and tie your hands.
Are invoices being paid?
Are transactions missing?
Is inventory accurate?
Can you afford [insert your need here]?
Also, after-the-fact bookkeeping can open up small business owners to the potential for tax penalties, such as for failing to pay the federal income and employment taxes withheld from employee paychecks if you aren't on top of them. And, if you fail to pay your current estimated tax bill completely, there are penalties (if you don't pay at least 90% of it.)
Fortunately, there's an easy solution for keeping your books up-to-date.
Turn After-the-Fact Into On-Time Bookkeeping
Outsourced bookkeeping services from Remote Books Online are an affordable, fast, and easy way to get your books reconciled and current. Our mission is to do all we can to help you concentrate on your business by relieving you of the stress and hassle of taking care of the books. No challenge is too big for us—so you don't have to be embarrassed or concerned by how "after-the-fact" your receipts and reconciliations are. In fact, we routinely do one month's back books for free to show you how it works. But more on that in a moment.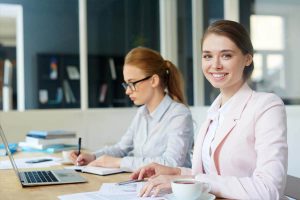 Remote Books Online offers bookkeeping services as low as $95 a month by certified QuickBooks Pro and Xero-Certified Advisors.
First, we provide you with your own dedicated, certified lead accountant who will handle all of your questions and be your main point of contact. Your dedicated lead has a minimum of a four-year accounting degree and, many times, additional professional certifications or advanced degrees.
Next, your team will bring your books up-to-date through:
Recording and categorizing transactions.
Monthly reconciliation of bank accounts and managing bank feeds.
Setting up and managing accounting software such as Quickbooks.
Handling and tracking accounts receivable (AR) and accounts payable (AP) along with bills and invoices.
Payroll management.
Quarterly financial reviews.
Ongoing meetings with your dedicated lead accountant and same-day responses to your questions.
And, tax preparation and financial readiness for loans, purchases, and growth.
Last, you can relax knowing you don't have to worry or feel guilty about not getting to your books…and feel confident that you'll know where your business stands.
About the Free One Month's Books Catch-up Offer
We enter all transactions, make necessary journal entries, and reconcile one month of your books for FREE. This way, you can experience exactly how we work and understand the benefits of having our team behind you.
You may also want to take a moment and read about our clients' experiences with us.
Thomas Manning shared, "Been using Remote Books for a few years, [and] they are the best. Very easy, reliable, and accurate. Meets my needs perfectly and will meet yours, too."
You'll be reassured by the many reviews from business owners just like you who've turned to us for help.
If you're a small business owner who needs to catch up on your after-the-fact bookkeeping, you could keep stalling. Or, you can do it the easy, no-hassle way that sets you up for the future. It's never too late. Contact us for a quote today and learn about our FREE offer to help you change after-the-fact into on-time.