The nuts and bolts of accounting can clog up your schedule leaving little time to offer your customers the value-added and specialty services you excel at. This is where CPA software comes in, enabling you to leverage white label bookkeeping services and ease your workload.
What Is White Label Bookkeeping?
White label bookkeeping is when you outsource your bookkeeping to another service provider who then allows you to brand their service as your own.
There are several benefits of using white label accounting services:
You can easily scale up your offering to your clients without increasing overhead like salaries and benefits
The white label accounting firm grants you the same access to the real time reporting they are compiling for your clients so that you're able to offer comprehensive advisory services
It can act as a passive income stream because it gives you the same service output at a fraction of the cost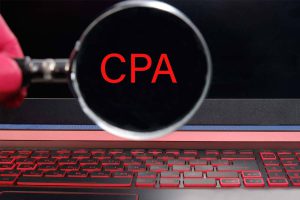 Now that we see the benefits of white label accounting, it's important to understand that CPA software is it's backbone. No less important is the fact that not all white label bookkeeping software is created equal and some are a better fit than others.
Let's compare the fit of these two top accounting softwares, Xero and QuickBooks for CPAs. Both are optimized for small to medium-sized businesses but they have different approaches.
Comparing Xero vs Quickbooks Online
QuickBooks Online from Intuit is a market leader among accounting software solutions boasting 80% of the US market share. Xero, founded in 2006 in New Zealand, may be a newer software but it has consistently stronger user reviews.
The Pros of Xero
Xero gives you an unlimited number of users for all plans. This comes in handy if you need to give accounting access to more than 5 people without paying a hefty fee.
1000 app integrations including Gusto for payroll, Xero offers you plenty of options for maximising functionality and results
The minimalist, user-friendly dashboard gets an 8.9 usability rating on TrustRadius which shows that Xero is easier to use
The Cons of Xero
As a newer software, founded in NewZealand, Xero is less commonly used by accountants in North America and this could limit collaborations.
Limited invoices for Xero's starter plan means that you have to pay for the second tier and above to get unlimited invoicing.
Xero's simple reporting tools may be ideal for small businesses but may limit a growing business's capability to run detailed reports
The Pros of QuickBooks Online
QuickBooks Online (QBO) is easily scalable thanks to its robust reporting tools which can give your growing business more detailed insights on the way forward.
As one of the more established CPA softwares, QuickBooks Online has a
Transaction, time and mileage tracking. QuickBooks Online allows all users to track upto 40 transaction categories. Mileage tracking is built into all plans while time tracking is available from the second tier and above. These are important business reporting metrics.
All of QuickBooks Online plans support unlimited invoices, which gives businesses more wiggle room.
The Cons of QuickBooks Online
Expensive at the highest tiers at $180 for the Advanced Plan
Limited number of users and accountants. QBO's most expensive plan $180 limits you to 25 users and 3 accounting firms and even its most popular plan (Plus) only allows 5 users and 2 accounting firms
The differences between Xero and QuickBooks Online aren't disadvantages. Rather, their relevance depends on how and where you do business and how big your outfit is. Both CPA software apps offer a 30-day free trial, which you should take advantage of to better understand the app that best fits.
White label accounting solutions are a lifesaver for accounting firms who want to focus on their specialty and not get sucked into the humdrum of bookkeeping.
Are you an accountant or accountancy firm looking to scale up their offering and delegate your more tedious tasks? Contact Remote Books Online today to get a quote on white label accounting solutions tailored to your needs.