Have you finally decided you just can't or just don't want to handle your small business's books yourself?
We say, "Congratulations!"
You're not alone. Small business owners consistently say balancing the books and prepping the taxes are the worst part of what they do.
But, if you're going to hire someone to keep your ledger in line for you, you'll need to know the going hourly rate for bookkeeping. After all, you won't be able to find and keep a good bookkeeper if you're underpaying—and overpaying probably isn't a mistake you can afford.
So where do you go for quality help? And what bookkeeping hourly rate should you expect to pay?
As with so many other questions about owning your own business, the answer is, "It depends!" At Remote Books Online, we can offer you some general guidance about finding and paying reasonable costs for bookkeeping services.
How Can Your Small Business Find a Good Bookkeeper?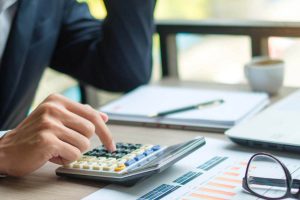 For starters, don't just rely on a quick look at Craigslist. You'll likely find many more bookkeeping and accounting freelancers than you can possibly follow up with, asking hourly rates as low as $25.00 and as much as $50.00 per hour.
You've probably already realized you don't need to begin your search for a bookkeeper or business accountant from scratch. Turn to your network, if you haven't already. Ask other small business owners you know if they can make recommendations—reassuring them, if you need to, you're not out to poach a valued member of their staff!
And remember: You're not limited to asking at the local Chamber of Commerce's next luncheon. Like more and more small business owners, you're probably doing a lot of networking online. Ask fellow entrepreneurs whose judgment you trust how they're solving their bookkeeping challenges—and what they're paying for those solutions.
What Are Fair and Reasonable Accountant and Bookkeeper Rates?
Let's say you've found a qualified candidate. What bookkeeping hourly rate should you pay them?
As of May 2020, the median salary for U.S. accountants was $73,560, or $35.37 an hour, per the Bureau of Labor Statistics. That's too rich for plenty of small businesses' blood. And, it doesn't even take into account the other costs of hiring a full-time employee: payroll taxes, insurance, and benefit plans, paid sick days and vacation time, and so on.
Unless you need more than basic bookkeeping and accounting services, you'll probably want to enlist a reliable freelancer. The average bookkeeper commands $26.00 an hour.
Whether you consider that an affordable bookkeeper rate, depends on your business's cash flow. But you won't know the shape they're in for sure until you've secured a bookkeeper's services.
You might think relying on bookkeeping software alone is your way out of this Catch-22. But your financial software is only as good as the information you give it. If you make mistakes when feeding it data or your books are in disarray, no program can double-check you or sort through your statements for you.
It's not for nothing—89% of small businesses say they're more successful when working with a financial professional.
Bookkeeping Your Business Needs at Prices Your Budget Can Bear
If you want peace of mind knowing qualified experts are balancing your books without having to worry about paying the bookkeeping hourly rate, consider partnering with Remote Books Online.
With flexible plans starting as low as $95.00 a month (which includes the bookkeeping software subscription fee), our rates are among the most competitive rates in the industry.
We bear all the additional employee costs. All you see are your books being balanced accurately and quickly, by educated and experienced bookkeepers who deliver accurate, tax-ready financials you can trust.
We'll even reconcile your first month's books for free.
Don't go another day wondering how to find or how much to pay for the bookkeeping and accounting services your small business needs.
Call us at 1-800-583-0148, send a note to us at sales@remotebooksonline.com, or contact us online.