White Label Bookkeeping Helps Your Practice
Five Reasons for a White Label Solution in Your Practice


White Label Bookkeeping Scales and Strengthens Your Practice
Money in, money out. Transactions are the heartbeat of bookkeeping and accounting. But even for experienced professionals like you, balancing ledgers is tedious, time-consuming work.
Wouldn't you rather focus on meatier matters?
Don't you want to work on client issues that demand your analytical insight and your strategic thinking, not just your ability to facilitate financial information?
And, wouldn't it be great to grow your practice while doing so?
The white label bookkeeping service Remote Books Online offers can help make it happen.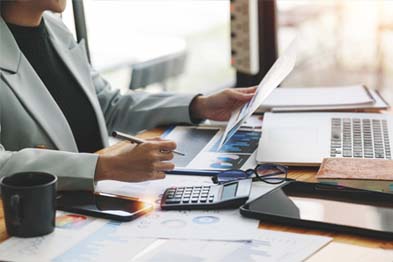 White Label Accounting Solutions For CPAs
---
We Support You With Quickbooks And Xero Accounting And Small Business Bookkeeping Software Programs

Quickbooks is the accounting software package developed by Intuit and geared towards small and medium-sized businesses.

Xero is a cloud-based accounting software platform for small and medium-sized businesses.


Five Reasons for a White Label Solution in Your Practice
What do you enjoy most about your career?
If you're like 41% of accountants Robert Half surveyed, it's solving problems—nearly double the amount (22%) who chose to work with numbers.
Naturally, clients need basic back-end data entry, categorization, and reconciliation. In fact, many small business clients desperately do because they don't "get" good record-keeping or basic accounting, as 78% of accountants surveyed told Intuit.
But, this state of affairs doesn't mean you must limit yourself to bread-and-butter bookkeeping.
A white label bookkeeping solution lets you deliver greater value to clients, remain more engaged with what you do, and strengthen your accounting practice.
Scale Your Business in Less Time, With Zero Effort

By using white label bookkeeping software to automate routine handling of clients' financial information, you'll be able to quickly expand your customer base without exponentially expanding your workload.

The automated technology handles mundane number-crunching and report preparation, leaving you free to help existing and new clients attend to knottier financial needs.

Serve More Clients Without Hiring More Staff

Whether you're a small CPA practice or a one-person bookkeeping service, a white label solution lets you bring more clients on board without increasing your payroll.

Keep your staff at its current size or stay a sole proprietor. The software is your extra, highly skilled, virtual bookkeeper, saving you all the time and money of a new hire.

Build Your Brand Image Consistently

Your reputation is your brand. Use white-label bookkeeping to burnish and bolster it.

When your name and logo appear across all account reconciliations, P&L statements, tax-ready statements, and other documents the white label software generates, your clients will give you the credit for the timely, accurate deliverables.

Improve Customer Experience and Retention

Because they're getting their books balanced and transactions accurately reconciled on time— every time—your clients will have complete faith in the financials you deliver.

And, while the white label solution takes care of their accounts' nuts and bolts behind the scenes, they'll be more than happy to work with you face-to-face on bigger, more complicated financial matters. They're getting greater value from you and will be more likely to stick with you for the long haul.

Increase Your Revenue and Your Profitability

Keeping customers longer leads to raising their lifetime value to your accounting practice. A 5% increase in customer retention can increase profits by 25% to 95%, according to Harvard Business School.

A white label solution is one of the easiest and best tools for acquiring and keeping more customers, which naturally means more revenue and a healthier bottom line.


Get White Label Bookkeeping Software from Remote Books Online
Remote Books Online's white-label software package can take your clients' routine bookkeeping and accounting needs—and even full-service payroll—off your plate. You'll be free to provide higher-value services for which you can charge more.
They'll appreciate your increased efficiency and effectiveness.
You'll love the way it equips you to take your practice to the next level of income and impact.
To get a complimentary, no-commitment quote about our white label bookkeeping service, call us at 1-800-583-0148 or contact us now.

Here's What People Say About Our Online Bookkeeping Services
Giving our clients the financial support they need to succeed in their business is our only business.
Get Your First Month of Bookkeeping Services for FREE!