Why Should You Consider Outsourced Bookkeeping For Your Small Business?
Your Questions Answered On Outsourced Bookkeeping Services


Your business isn't bookkeeping. But ours is. Let us take care of it for you.
We quickly and easily help you get your books up-to-date and ready for taxes, loans, or other transactions, for a clear picture of your business's financial situation
Our convenient, bookkeeping services online start as low as $95 a month and are provided by Certified QuickBooks ProAdvisors and Xero-Certified Advisors
We include accounting software and automated and secure encrypted monthly bank statement downloads
We have your needs covered with back bookkeeping, real-time bookkeeping, payroll, and full- or part-time bookkeepers, so you can get back to doing what you do best
We'll reconcile one month of your books for free, so you'll see exactly how we remove the stress and frustrations of bookkeeping from you
---
We support you with QuickBooks and Xero accounting and small business bookkeeping software programs

Quickbooks is the accounting software package developed by Intuit and geared towards small and medium-sized businesses.

Xero is a cloud-based accounting software platform for small and medium-sized businesses.


Why Should You Consider Outsourced Bookkeeping For Your Small Business?
If you're a small business owner, you're not alone. Over 99% of businesses in the United States are small businesses with owners just like you working hard to stay in business. Your days are overflowing with responsibilities, most of which don't have anything to do with your business or why you're in business in the first place. Chief among these: bookkeeping. It's one most small business owners—even those with a financial background—find a burden. That's why a growing number of small businesses are outsourcing bookkeeping and accounting functions.
In a 2021 survey, small business owners like you said their top challenges are:
Receivables/collections (51%)
Cash flow (44%)
Paperwork (33%)
Monthly books (28%)
Payroll management (27%)
When you factor in that 82% of failed small businesses said cash flow problems contributed to their failure, it's an alarming financial trend you don't want happening to you. But, is outsourced bookkeeping a solution for you?
Your Questions Answered On Outsourced Bookkeeping Services
At Remote Books Online, we know that business financials are not only overwhelming and time-consuming but can also keep you from doing—and growing—your business. The following questions and answers can help you understand how you could benefit from using an outside service for your bookkeeping.
---
What Else Does Outsourced Bookkeeping Do For You?
With outsourced bookkeeping, a company handles your bookkeeping for you. That includes tasks such as:
Keeping and making entries in your general ledger
Keeping track of your cash flow and making payments on time
Handling your payroll
Generating your financial statements for Income, P&L (Profit and Loss), and balance sheets
Getting you ready for taxes
At Remote Books Online, we provide our clients with back bookkeeping and real-time bookkeeping. Clients have a dedicated, certified lead accountant that handles their company and is available for questions and changes whenever needed. And, services are provided by certified QuickBooks® ProAdvisors and Xero™-Certified Advisors.
When you use an outsourced bookkeeper, you can trust that your financial reporting is accurate and on-time. This allows you to make business decisions based on a true picture of your company's performance and finances. It means you're ready for your taxes. You also have the financial record keeping you will be asked for if you apply for loans. But, just as important is the everyday relief of knowing your payroll is handled, your inventory is accurate, and your accounts receivable are up to date.
What Else Does Outsourcing My Bookkeeping Do For You?
When you enlist someone else to handle your bookkeeping, you will find that you benefit in more than just the obvious ways. You'll get more:
Time to Grow Your Business

Now that you aren't burdened (and possibly frustrated) with these tasks, you have the time to get back to what you really should be doing: growing your business. And now, you'll not only have the time for it, but you'll also have the financial insights you need to make good decisions.

Time for a Better Work-Life Balance

Friends and loved ones have missed you. It's time to get back into life. Not to mention that relationships and relief from stress are good for your health.


Is Outsourced Bookkeeping Secure?
Security and privacy are taken very seriously by companies that handle outsourced bookkeeping. We protect data with 256-bit SSL/TLS encryption, the same level of encryption you'll find with online banking. This security is also critical to business continuity and recovery in case of a disaster
Is Outsourced Bookkeeping Expensive?
You will find that outsourced bookkeeping companies offer you a variety of service plans with different price options to help you find one to fit your budget. At Remote Books Online, we do the same, with convenient, online bookkeeping services starting as low as $95 a month (provided by certified QuickBooks ProAdvisors and Xero-Certified Advisors). Clients are assigned a dedicated lead accountant for their account and receive accounting software and automated and secure encrypted monthly bank statement downloads.
With affordable options like this, you don't have to rule out outsourcing because of the cost. Another cost savings to consider is that hiring a bookkeeper as an employee to handle this in-house can cost tens of thousands of dollars. Outsourcing it instead is a big savings.
One last consideration centers around the saying, "Time is money." If having someone else do your bookkeeping frees up your time so you can get back to your business, then it's money well spent.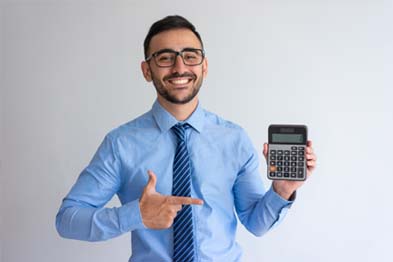 ---
Have Other Small Businesses Tried It?
Recently, 37% of small businesses were outsourcing their bookkeeping and accounting, and that number was predicted to move to 50% soon. We hear from many of our clients that it has made a real difference to them.
Teresa Greene told us a few months ago:
"I've had Remote Books Online for years, and they have been awesome. They make my end of the year with my accountant a breeze. They also have reasonable prices, which was great as my company is small. I appreciate this business more than I can say."
The best way to find out if it's right for you is to talk to us. Then you can experience exactly what we do and how we'll work with you by taking advantage of our offer to reconcile one month of your books for free.
We hope to help your small business take advantage of all of the benefits of outsourcing your bookkeeping. Get a Quote today.


Here's what people are saying

Get Your First Month of Bookkeeping Services for FREE!